The Applied Physics and Applied Mathematics department at Columbia University hosts one of the oldest plasma physics research departments in the United States, with experts involved in topics ranging from plasma theory to astrophysical phenomena to experimental magnetic fusion energy. Despite its long history, the plasma physics program at Columbia is continuously expanding to meet the rising need for advanced plasma research. As a result, numerous opportunities exist to get involved with plasma physics research at Columbia either as a collaborator or as a member of the Columbia team, which features members starting at the undergraduate level and above. More information about plasma research at Columbia can be found here: https://plasma.apam.columbia.edu/. 
At DIII-D
Columbia is heavily involved in the DIII-D program, with numerous graduate students, postdoctoral fellows and research scientists posted permanently on site at the lab. Work at DIII-D by Columbia members is carried out under two awards:
Research under Professor Navratil
The Columbia group designs and leads experimental work on the DIII-D tokamak, performs analysis and modeling of high-performance fusion scenarios, and uses DIII-D data to design and optimize plasma operation on next-generation machines. This group is supported by scientists Dr. Hanson and Dr. Turco on site at the DIII-D National Fusion Facility. Over the years, several PhD students and postdoctoral associates have also been included in the group. 
Research under Professor Paz-Soldan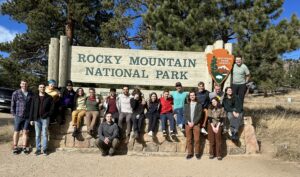 The Columbia Group led by Prof. Paz-Soldan was started in 2021 and currently comprises over 20 members including students, post-docs and research scientists. While the group conducts work all over the world, a large focus of the group revolves around the DIII-D program, where Drs. Nelson, Leuthold and Battey are stationed full time. Within the DIII-D program, this team specializes in the exploration of the negative triangularity regime, applications of resonant magnetic perturbations (RMPs) and disruption and runaway electron mitigation studies.  
Joining the Columbia Team