University of Tennessee, Knoxville
About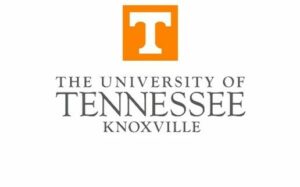 The University of Tennessee Nuclear Engineering Department (UTNE) has a mission to: 1) Produce high–quality nuclear and radiological engineering graduates—from undergraduate through the doctoral level—in order to help meet the workforce needs of our state, region, nation, and the international community. 2) Conduct nuclear and radiological engineering research to help meet the needs of society. 3) Perform service for industry, government, professional organizations, and the public in areas related to nuclear and radiological engineering.
At DIII-D
The UTNE Department supports faculty, graduate students, postdocs, and research scientists at DIII-D working in the areas of Core-Edge Integration, Divertor Science, and Advanced Material Evaluation. Dr. Jun Ren is located full-time at DIII-D, and UTK staff and students frequently travel to DIII-D to conduct experiments and work with colleagues (listed alphabetically).  
Professor Livia Casali, Assistant Professor, Core-Edge Integration (lcasali@utk.edu) 
Fusion Energy Science, Plasma physics: radiative and detached divertors, divertor optimization, pedestal dynamics and core-edge integration solution to achieve high core performance scenarios with mitigated heat loads in magnetically confined fusion devices. Experiments and state-of-the-art computational modelling. 
Professor David Donovan, Associate Professor, Advanced Material Evaluation (ddonovan@utk.edu)  
Fusion energy science, plasma physics, plasma-material interactions (PMI), near-term applications of nuclear fusion devices, material characterization tools (SEM, FIB, EBSD, GIXRD, AFM), helium ion damage to tungsten in fusion-relevant environments, plasma and heat flux diagnostic development and implementation, surface chemistry analysis (XPS), boundary plasma experimental research, and impurity transport studies in magnetically confined fusion devices. 
Dr. Jun Ren, Research Assistant Professor, Divertor Science & Innovation, On-Site at DIII-D (rjun@utk.edu)  
Dr. Ren designed, implemented, and operates an array of heat flux diagnostics on DIII-D known as Surface Eroding Thermocouples (SETCs), which are used to advance the study of heat flux mitigation in closed divertor geometries including the Small Angle Slot (SAS) Divertor. The implementation of recessed SETCs is used to study the distinct contributions to total heat flux from charged and neutral particles in the SAS divertor during various levels of plasma detachment. Dr. Ren has led the development of a retarding field energy analyzer (RFEA) for ion energy distribution measurements at the divertor.